The Ohnward Fine Arts Center
"Bringing the arts to everyone"
The Ohnward Fine Arts Center is a volunteer based, nonprofit organization that exists to offer quality and varied entertainment, provide lifelong learning opportunities, and foster creative expression throughout the community in a fiscally responsible manner.
Trivia Night
Saturday Night, October 25 at 6:00 PM
A fundraiser for the Ohnward Fine Arts Center. Doors open at 6:00 PM and competition begins at 7:00 PM. Prizes awarded for best Halloween Costume! Snacks, soda, water, beer, and wine available. No coolers allowed. Pre-registration is encouraged. Click here for the event poster.
Our Next Event: Guy Lombardo's Royal Canadians
Saturday, October 18, 2014 at 2:00 PM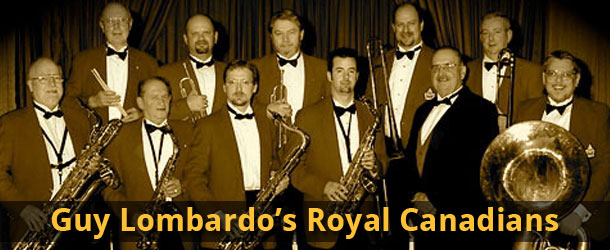 Guy Lombardo's music lives on! The baton and responsibility, with the blessings of the Lombardo family, passes on to Al Pierson to continue playing "The sweetest music this side of heaven." Founded in1919, the Lombardo Orchestra is the longest running act in show business history, with over 500 hit songs to its credit. Some of the wonderful tunes you'll hear include: Seems Like Old Times, Boo Hoo, Conquette, Sweathearts on Parade, Johnson Rag, Bye Bye Blues, Enjoy Yourself and Ain't She Sweet. Join us for a walk down memory lane as Al Pierson brings Guy Lombardo's music back to the prominence it so richly deserves!
Tickets:
$25(in advance) $30(at the door)
Community Theatre, Maquoketa, Iowa
Our Location
The Ohnward Fine Arts Center is located at 1215 East Platt Street in Maquoketa, Iowa on Highway 64 (right across the road from the Jackson County Fairgrounds). Stop in and see our beautiful facility!
Click Here to go to the Maquoketa Chamber of Commerce to find out more information about Maquoketa and all we have to offer.