The Ohnward Fine Arts Center
"Bringing the arts to everyone"
The Ohnward Fine Arts Center is a volunteer based, nonprofit organization that exists to offer quality and varied entertainment, provide lifelong learning opportunities, and foster creative expression throughout the community in a fiscally responsible manner.
Trivia Night
Saturday Night, October 25 at 6:00 PM
A fundraiser for the Ohnward Fine Arts Center. Doors open at 6:00 PM and competition begins at 7:00 PM. Prizes awarded for best Halloween Costume! Snacks, soda, water, beer, and wine available. No coolers allowed. Pre-registration is encouraged. Click here for the event poster.
Our Next Event: Roxi Copland
Saturday April 18, 2015 at 7:00 PM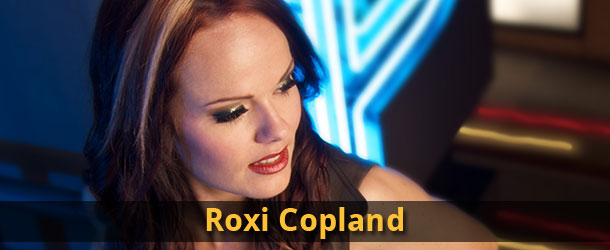 Roxie Copland performs throughout the US, entertaining with an engaging combination of original songs and innovative jazz/pop arrangements of everything from Ella to the Offspring. Copland's unique genre is best summed up in the words of one particularly eloquent reviewer as "a possibly schizophrenic but absolutely brilliant concoction of jazz, pop and soul." She's recently been described as "Norah Jones with bite". Beautifully blurring the boundaries of blues, jazz, & pop, this talented singer/songwriter/pianist won't disappoint.
Tickets:
$22(in advance) $25(at the door)
Students (18 & Under) Tickets:
$13(in advance) $15(at the door)
Our Location
The Ohnward Fine Arts Center is located at 1215 East Platt Street in Maquoketa, Iowa on Highway 64 (right across the road from the Jackson County Fairgrounds). Stop in and see our beautiful facility!
Click Here to go to the Maquoketa Chamber of Commerce to find out more information about Maquoketa and all we have to offer.