The Ohnward Fine Arts Center
"Bringing the arts to everyone"
The Ohnward Fine Arts Center is a volunteer based, nonprofit organization that exists to offer quality and varied entertainment, provide lifelong learning opportunities, and foster creative expression throughout the community in a fiscally responsible manner.
Trivia Night
Saturday Night, October 25 at 6:00 PM
A fundraiser for the Ohnward Fine Arts Center. Doors open at 6:00 PM and competition begins at 7:00 PM. Prizes awarded for best Halloween Costume! Snacks, soda, water, beer, and wine available. No coolers allowed. Pre-registration is encouraged. Click here for the event poster.
Our Next Event: A Branson Classic Country Christmas
Saturday, November 29, 2014 at 7:00 PM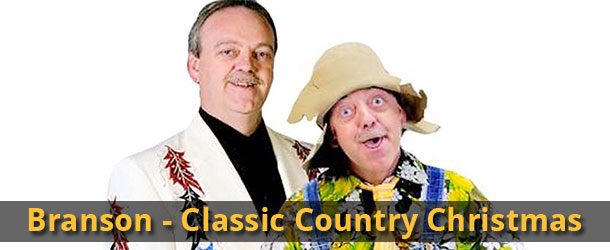 Direct from BRANSON the OZARK JUBILEE features an all star cast of Branson's top entertainers. This year the Ozark Jubilee presents the BRANSON Classic Country Christmas!! This dynamic show salutes the music of the great LEGENDS OF COUNTRY MUSIC in the first half of the show. The entire second half of our show is a total variety of Christmas music. From traditional standards you'll remember such as Silent Night, White Christmas and many more to some more contemporary Christmas selections. We will share with you the TRUE meaning of Christmas with music, comedy and message to provide an evening of entertainment that will touch your heart.
Tickets:
$22(in advance) $25(at the door)
Students (18 & Under) Tickets:
$13(in advance) $15(at the door)
Community Theatre, Maquoketa, Iowa
Our Location
The Ohnward Fine Arts Center is located at 1215 East Platt Street in Maquoketa, Iowa on Highway 64 (right across the road from the Jackson County Fairgrounds). Stop in and see our beautiful facility!
Click Here to go to the Maquoketa Chamber of Commerce to find out more information about Maquoketa and all we have to offer.