The Ohnward Fine Arts Center
"Bringing the arts to everyone"
The Ohnward Fine Arts Center is a volunteer based, nonprofit organization that exists to offer quality and varied entertainment, provide lifelong learning opportunities, and foster creative expression throughout the community in a fiscally responsible manner.
Our Next Event: Annie Jr.
Saturday August 9 @ 7PM, Sunday August 10 @ 2PM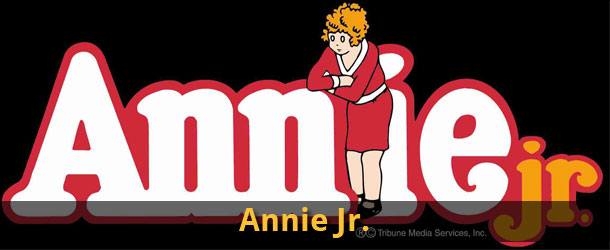 Leapin' Lizards! The popular comic strip heroine Little Orphan Annie takes center stage in ANNIE JR., an adaptation of one of the world's best-loved and most-performed musicals.

With pluck and positivity, Annie charms everyone she meets despite a next-to-nothing start in the Depression-era New York City of the 1930s. She is determined to find her parents, who abandoned her years ago on the doorstep of an orphanage run by the cruel, embittered Miss Hannigan.
When billionaire Oliver Warbucks decides to invite an orphan to his mansion for Christmas, Annie gets her chance to experience NYC anew outside the confines of the orphanage. Despite Miss Hannigan's evil machinations, Annie befriends President Franklin Delano Roosevelt and finds a new home alongside Warbucks, his personal secretary Grace Farrell, and a lovable mutt named Sandy.
Tickets:
$7(in advance) $10(at the door)
Students (18 & Under) Tickets:
$5(in advance) $7(at the door)
Community Theatre, Maquoketa, Iowa
Our Location
The Ohnward Fine Arts Center is located at 1215 East Platt Street in Maquoketa, Iowa on Highway 64 (right across the road from the Jackson County Fairgrounds). Stop in and see our beautiful facility!
Click Here to go to the Maquoketa Chamber of Commerce to find out more information about Maquoketa and all we have to offer.