Festival of Trees
Nov. 14th through Nov. 24th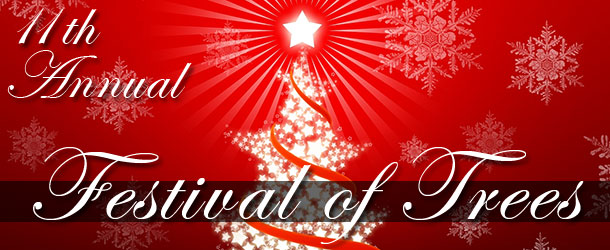 11th Annual Festival of Trees
Sat & Sun - 1pm to 7pm.
Mon thru Fri - 9am to 7pm.
The Ohnward Fine Arts Center is currently planning our Eleventh Annual Festival of Trees. In years past, we have had such a wonderful response to our festival -- with bidding on creative trees and beautiful wreaths, theatre entertainment, Santa, students and adults singing, piano, violin and bell players that we are excited to bring back all these and maybe some more activities to the Festival of Trees 2015! Our goal again this year is to create a holiday atmosphere to be enjoyed by all those attending the many functions that will be held at the Center. The proceeds will go to the Ohnward Fine Arts Center.

Santa will arrive Saturday, November 21 from 1 to 3pm.

Also available again this year you can purchase a Holiday Family Gift Pass. This pass offers you four passes (tickets) to any of our 2016 Ohnward Fine Arts Center productions. Easy to use and you save money! Each Holiday Family Gift Pass is just $80. Simply call 563-652-9815 between 9 AM and 1 PM or just stop into the Ohnward Fine Arts Center at 1215 E. Platt Street in Maquoketa to order yours today!
Tickets:
Admission is FREE
Maggie Mae Holiday Show
Saturday November 28, 2015 at 7:00PM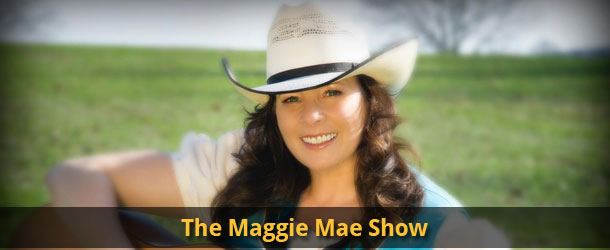 A show that will definitely put you in the spirit of Christmas!
Maggie Mae, a home-grown talented country singer/Nashville recording artist from Oxford, Wisconsin has been entertaining crowds with her country music and yodeling. She is becoming one of the biggest Midwestern names in pure country music. After buying her first guitar in 2002, she has taught herself to play and sing and has been entertaining crowds ever since. Maggie and her husband Roger Hilliard own and operate Maggie Mae's Café in Oxford, WI which won "RESTAURANT PICK OF THE MONTH" award through the Discover Wisconsin Radio/TV show. Folks travel from across the country to stop at her café where she might just be there singing your favorite country song over breakfast. Maggie says: "Everyday there are so many folks that travel from states and cities away to my café in Oxford, WI or attend some of my other shows across the state. I love seeing the smiles on fans faces."
Tickets:
$22(in advance) $25(at the door)
Students (18 & Under) Tickets:
$13(in advance) $15(at the door)
All Seating is General Admission