Electric Shock with special guests Bugeyed Sprite
Saturday March 10 @ 7PM.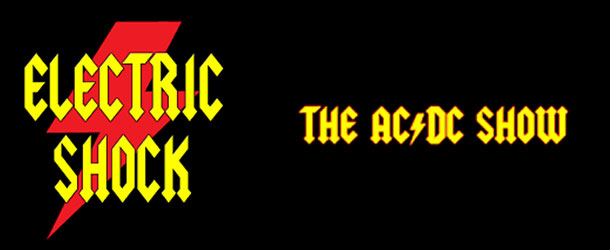 Rock the Roof with Electric Shock and special guests Bugeyed Sprite
Fundraiser for the Ohnward Fine Arts Center Roof Project
Electric Shock The AC/DC Show, provides a high energy performance, faithfully replicating the music of AC/DC! Playing all their classic hits from both Bon Scott and Brian Johnson era songs! The experience is not only musically true, but visually as well! Angus Young's look, moves, and guitar solos are mirrored by John Degiorgio, originally from Australia, note for note he does justice to his hometown heroes! On vocals, local veteran John Kiss delivers impressive singing abilities that match perfectly to the originals! The solid drum beats are laid down by Tom Ramirez! The rhythm section is made up of bassist Darren Followwill who thumps steadily throughout the night, along with rhythm guitarist Eric Richeal who pays homage to Malcolm Young's looks and tone. Electric Shock The AC/DC Show is not just a tribute, but an experience that will give you the look, sound and feel like you are witnessing an actual AC/DC concert!
Tickets:
$10(at the door)
Students (18 & Under) Tickets:
$10(at the door)
All Seating is General Admission
Rock Baby Rock
Saturday, March 24 at 7:00 PM.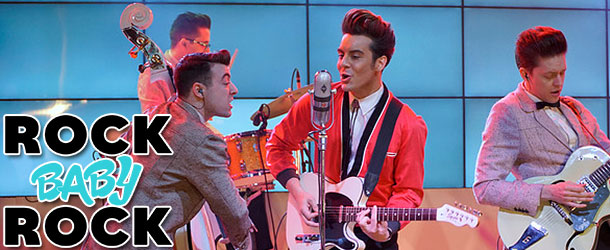 Staring original, "Million Dollar Quartet", member Lance Lipinski with Special Guest, Everett Dean.
Lance Lipinsky known in the Tony award winning The Million Dollar Quartet as Jerry Lee Lewis is still the entertainer and songwriter today who delivers an explosive pumping piano performance, showcasing influences of the 1950's and 60's. Inspired by Jerry Lee Lewis, Lance Lipinsky's piano-pounding, pompadour-bopping style is so spot-on, even Lewis himself gave Lipinsky his blessing. He and his Chicago based group, "ROCK BABY ROCK" take on a modern evolution of a timeless throwback style combining such sounds as Rockabilly, classic country, and 60's pop in an unforgettable live concert!!! Rock Baby Rock! Celebrating the Birth and History of Rock & Roll!
Tickets:
$22(in advance) $25(at the door)
Students (18 & Under) Tickets:
$13(in advance) $15(at the door)
All Seating is General Admission