Events For November 2018
Classical Blast! Dark Side of the Yule
Saturday, November 17 @ 7PM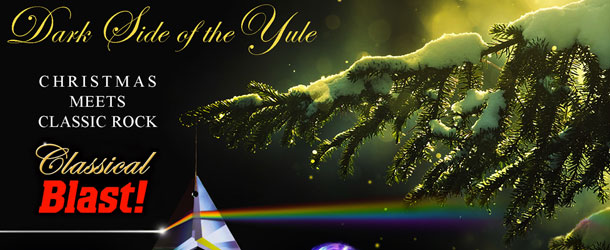 Classical Blast, based out of the Chicago area, is wildly popular for their innovative new arrangements of classic rock tunes performed on a mix of classical and rock instruments. The band has opened concerts for Joan Jett, Michael McDonald, ELO-The Orchestra, Rik Emmet, Burton Cummings and many other National Acts. Their unique mix of classical and contemporary is captivating, powerful and beautiful.

NOW they've adding Christmas to the mix with their Dark Side of the Yule album and full concert show, with special guest vocalist, Laura McDonald. This is not your typical Christmas concert! "Dark Side of the Yule" combines classic rock and Christmas in ways you've never heard before. Medieval holiday music like Coventry Carol mashed with Pink Floyd's 'Great Gig in the Sky,' or a new spin on Gabriel's Message. Amazing Grace melds with Leonard Cohen's 'Hallelujah,' Silent Night seamlessly blurs into Simon & Garfunkel's 'Sound of Silence,' while Tchaikovsky's "Dance of the Sugarplum Fairy" flirts with Metallica's "Enter Sandman." Rockin' versions of traditional Christmas, sweetly haunting originals and so much more! Packed with great musical performance and plenty of fun for any age, this is one Christmas show you'll be telling everyone about long after Santa has come and gone!

Tickets:
$22(in advance) $25(at the door)
Students (18 & Under) Tickets:
$13(in advance) $15(at the door)
All Seating is General Admission
ELVIS Rock N' Roll Remember Christmas Show
Saturday, November 24 at 7:00 PM.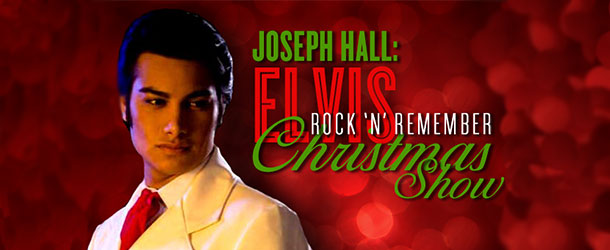 As seen on Good Morning America, NBC's America's Got Talent, USA Today, Fox News, The Morning Show and many more! Joseph goes through three decades of Elvis hits including some of Elvis' greatest Christmas songs! Recreating the moves, the looks and the sound of Elvis Presley, you'll think you are watching the King himself. A must for all ages to see.

Elvis Presley recorded all types of music, rockabilly, rock n roll, pop, country and he also recorded Christmas music. Elvis's 4th album was his 1st Christmas album recorded in Hollywood during one of his movie shoots. He recorded many of the iconic Christmas songs of the era. It's been said that Christmas was Elvis's favorite time of the year, in fact that Elvis picked out all the Christmas decorations that were used at Graceland and they are still used to this day to decorate the mansion. Joseph has incorporated these songs into a beautiful Holiday set, with the stage decorated to that magical time of year to bring back the memories of that special time of year!
Tickets:
$22(in advance) $25(at the door)
Students (18 & Under) Tickets:
$13(in advance) $15(at the door)
All Seating is General Admission
14thAnnual Festival of Trees
Nov. 10th through Nov. 25th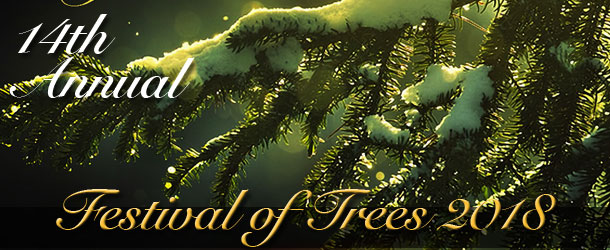 Beginning Saturday, November 10, through Sunday, November 25, 2018.
Monday-Friday | 10am-6pm
Saturday & Sunday | Noon-6pm

The Ohnward Fine Arts Center is planning our 14th Annual Festival of Trees. In previous years we had such a wonderful response to our festival -- with bidding on creative trees and beautiful wreaths, theatre entertainment. Our goal again this year is to create a holiday atmosphere to be enjoyed by all those attending the many functions that will be held at the Center. The proceeds will go to the Ohnward Fine Arts Center.

Trees and wreaths will be featured at the Fine Arts Center November 10th through November 25th. The Center will be open Monday thru Friday 10 am to 6 pm and Saturday and Sunday 12 PM to 6 PM.


Tickets:
Admission is FREE