The Ohnward Fine Arts Center
"Bringing the arts to everyone"
The Ohnward Fine Arts Center is a volunteer based, nonprofit organization that exists to offer quality and varied entertainment, provide lifelong learning opportunities, and foster creative expression throughout the community in a fiscally responsible manner.
Raid the Roof!
We need a new roof and we need your help!
The Ohnward Fine Arts Center is now in it's 11th season and it is now time to replace the roof on the entire building.  I know this does not seem like a glamorous fundraiser, but it must be done!
The Ohnward Fine Arts Center is a non-profit organization. We receive no funding from the city of from tax dollars. We rely on the generous donations of our business partners and patrons to meet many of our expenses. As a 501(c)(3) organization, all donations to Ohnward are tax-deductible. We are deeply grateful to all those who have given so generously in the past, strengthening Ohnward and ensuring its vitality in this wonderful community.
Our Next Event: California Surf
Saturday, June 9 at 7:00 PM.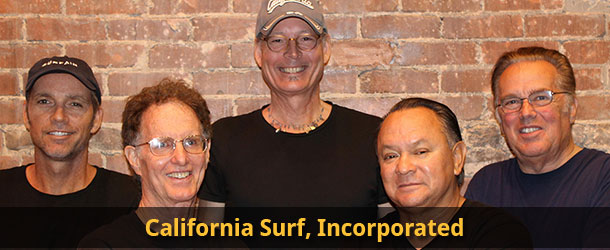 Since their inception, virtually all of the performances of California Surf, Incorporated have been sold out! Legends of surf music have united to offer the most spectacular tribute to the legendary Beach Boys! This is the ONLY group which features ALL former members of the Beach Boys Band - and each member has numerous touring and recording credits from many years with the group! Former longtime Beach Boys' band members Bobby Figueroa, Billy Hinsche, Ed Carter, Matt Jardine and Probyn Gregory take you on a musical journey featuring the songs of the Beach Boys! These veterans of surf-rock are considered by many to be the "A Team" band for their skills and ability to perform these fun yet intricate instrumental and vocal parts that are the hallmark of The Beach Boys' sound. Over the years, members have shared the stage with Ringo Starr, Sir Elton John, Jimmy Page, Joe Walsh, Roger McGuinn, Billy Joel, Paul Simon, Burton Cummings, America, Chicago, Ray Charles, The Everly Brothers, Three Dog Night, Jan & Dean and many, many others.
Tickets:
$25(in advance) $30(at the door)
All Seating is General Admission
Our Location
The Ohnward Fine Arts Center is located at 1215 East Platt Street in Maquoketa, Iowa on Highway 64 (right across the road from the Jackson County Fairgrounds). Stop in and see our beautiful facility!
Click Here to go to the Maquoketa Chamber of Commerce to find out more information about Maquoketa and all we have to offer.