The Ohnward Fine Arts Center
"Bringing the arts to everyone"
The Ohnward Fine Arts Center is a volunteer based, nonprofit organization that exists to offer quality and varied entertainment, provide lifelong learning opportunities, and foster creative expression throughout the community in a fiscally responsible manner.
Your Chance to Win!
a $1,000 Shopping Spree from the Ohnward Fine Arts Center
Let the Ohnward Fine Arts Center help you with your holiday shopping this season.  The Ohnward Fine Arts Center is raffling off a $1,000 shopping spree.  The winner will receive a check for $1,000.  To win just sign up at the Ohnward Fine Arts Center, located at 1215 E. Platt Street, Maquoketa, IA 52060, or by calling 563-652-9815 between 9 am and 1 pm Monday through Friday.

Chances are $10 each or 6 chances for $50.  The drawing will start immediately and go through the conclusion of the Maggie Mae Holiday Show on Saturday November 28 at 7 pm.  You need not be present to win.  100% of all proceeds will benefit the Ohnward Fine Arts Center.
Cabaret Auditions
Sunday, December 6, at 6:30 PM and Tuesday, December 8, at 7:00 PM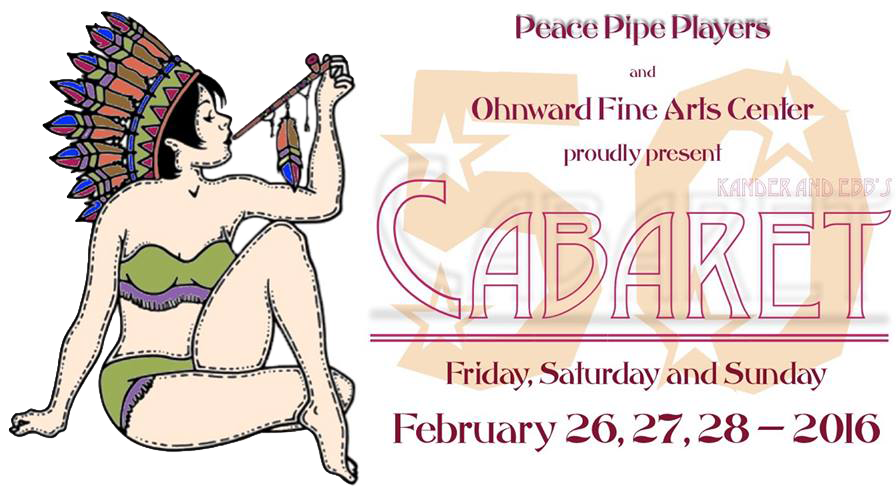 Auditions will be held at the Peace Pipe Players Building.

400 N. Eliza Street.

For more information visit www.peacepipeplayers.net.

OR Click Here for a PDF with more information. 
Our Next Event: The Neverly Brothers
Thursday December 31, 2015 at 7:00PM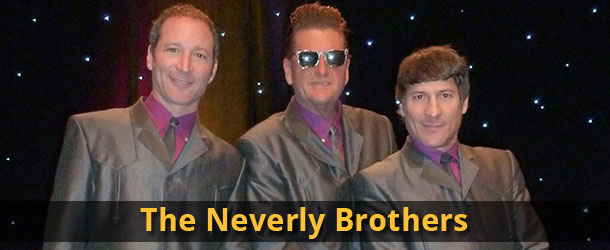 A Rock 'n Roll Evolution – From Elvis to the Beatles!
Fasten your seatbelts for a guided musical tour through rock n' roll history! The Neverly Brothers play all your favorite hits from 1950s American Rockabilly, Rock n' Roll and Rhythm & Blues pioneers up through the 1964 British Invasion groups in an awe inspiring concert that will have you singing, dancing and thoroughly entertained. Dressed in period-perfect matching suits from each era, and playing show-stopping renditions of all the classics, these rockers have a look and a sound that will make you feel like you are witnessing rock history unfold before your very eyes and ears. And the amazing facts and trivia that you'll hear between songs will give new insight as to how rock n' roll started and evolved during this exciting era. This is truly a one-of-a kind retro rock n' roll MAGICAL HISTORY TOUR!
Tickets:
$25(in advance) $30(at the door)
All Seating is General Admission
Our Location
The Ohnward Fine Arts Center is located at 1215 East Platt Street in Maquoketa, Iowa on Highway 64 (right across the road from the Jackson County Fairgrounds). Stop in and see our beautiful facility!
Click Here to go to the Maquoketa Chamber of Commerce to find out more information about Maquoketa and all we have to offer.