The Ohnward Fine Arts Center
"Bringing the arts to everyone"
The Ohnward Fine Arts Center is a volunteer based, nonprofit organization that exists to offer quality and varied entertainment, provide lifelong learning opportunities, and foster creative expression throughout the community in a fiscally responsible manner.
Raid the Roof!
We need a new roof and we need your help!
The Ohnward Fine Arts Center is now in it's 11th season and it is now time to replace the roof on the entire building.  I know this does not seem like a glamorous fundraiser, but it must be done!
The Ohnward Fine Arts Center is a non-profit organization. We receive no funding from the city of from tax dollars. We rely on the generous donations of our business partners and patrons to meet many of our expenses. As a 501(c)(3) organization, all donations to Ohnward are tax-deductible. We are deeply grateful to all those who have given so generously in the past, strengthening Ohnward and ensuring its vitality in this wonderful community.
Our Next Event: ELVIS Rock N' Roll Remember Christmas Show
Saturday, November 24 at 7:00 PM.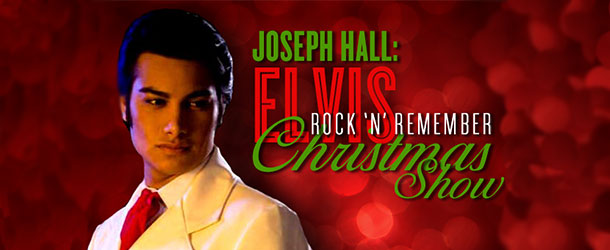 As seen on Good Morning America, NBC's America's Got Talent, USA Today, Fox News, The Morning Show and many more! Joseph goes through three decades of Elvis hits including some of Elvis' greatest Christmas songs! Recreating the moves, the looks and the sound of Elvis Presley, you'll think you are watching the King himself. A must for all ages to see.

Elvis Presley recorded all types of music, rockabilly, rock n roll, pop, country and he also recorded Christmas music. Elvis's 4th album was his 1st Christmas album recorded in Hollywood during one of his movie shoots. He recorded many of the iconic Christmas songs of the era. It's been said that Christmas was Elvis's favorite time of the year, in fact that Elvis picked out all the Christmas decorations that were used at Graceland and they are still used to this day to decorate the mansion. Joseph has incorporated these songs into a beautiful Holiday set, with the stage decorated to that magical time of year to bring back the memories of that special time of year!
Tickets:
$22(in advance) $25(at the door)
Students (18 & Under) Tickets:
$13(in advance) $15(at the door)
All Seating is General Admission
Our Location
The Ohnward Fine Arts Center is located at 1215 East Platt Street in Maquoketa, Iowa on Highway 64 (right across the road from the Jackson County Fairgrounds). Stop in and see our beautiful facility!
Click Here to go to the Maquoketa Chamber of Commerce to find out more information about Maquoketa and all we have to offer.