The Ohnward Fine Arts Center
"Bringing the arts to everyone"
The Ohnward Fine Arts Center is a volunteer based, nonprofit organization that exists to offer quality and varied entertainment, provide lifelong learning opportunities, and foster creative expression throughout the community in a fiscally responsible manner.
Our Next Event: David Brooks & The Piano Man Xperience
Saturday, February 13, 2016 at 7:00 PM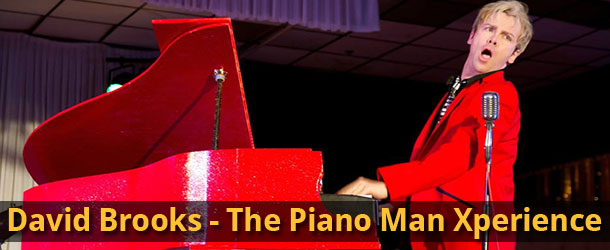 If you saw The Killer the King and Cash, and you enjoyed Jery Lee Lewis, then you are going love David Brooks & the Piano Man Xperience! Southern charm and hospitality are what you'll find when Award Winning Entertainer David Brooks brings his high-energy one-of-a-kind show, "The Piano Man Xperience" to the stage. Catch David's show stopping performance, as he pays tribute to such Piano Greats as Elton John, Billy Joel, Ray Charles, Little Richard, Liberace, and the Wild Man himself, Jerry Lee Lewis, with a few surprises along the way. You'll also see all the crazy antics and home spun humor that make an evening with David an experience you'll never forget. From Ragtime to Rock & Roll, it's a non-stop party...GUARANTEED!!
Tickets:
$22(in advance) $25(at the door)
Students (18 & Under) Tickets:
$13(in advance) $15(at the door)
All Seating is General Admission
Our Location
The Ohnward Fine Arts Center is located at 1215 East Platt Street in Maquoketa, Iowa on Highway 64 (right across the road from the Jackson County Fairgrounds). Stop in and see our beautiful facility!
Click Here to go to the Maquoketa Chamber of Commerce to find out more information about Maquoketa and all we have to offer.