The Wizard of Oz
Saturday August 11 @ 7PM & Sunday August 12 @ 2PM.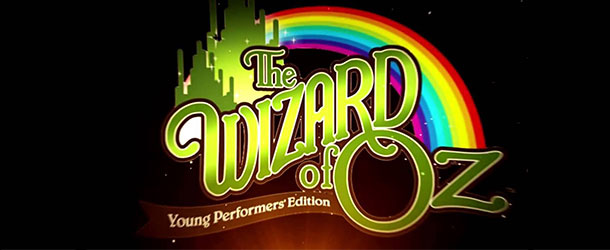 Young Performers Edition

This classic tale, in which a Kansas farm girl travels over the rainbow to discover the magical power of home, has been entertaining audiences for generations. A cyclone transports Dorothy and her dog, Toto, from Kansas Munchkin Land. Unfortunately, they land right on top of the Wicked Witch of the East ? not a good thing! As Dorothy and Toto head down the Yellow Brick Road to find the Wizard and their way back home to Kansas, they meet new friends, each with a wish that they hope The Great Oz can grant for them. A scrawny Scarecrow needs a brain, a rusty Tin Man needs a heart, and a Cowardly Lion needs courage. Click your heels three times and follow the yellow brick road to the Ohnward Fine Arts Center!
Tickets:
$10(in advance) $13(at the door)
Students (18 & Under) Tickets:
$7(in advance) $10(at the door)
All Seating is General Admission
Moe Bandy
Saturday August 25 @ 7PM.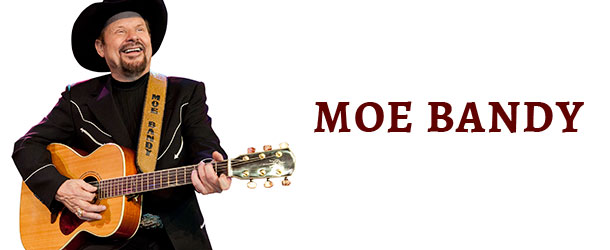 Moe's long string of hits include "Bandy The Rodeo Clown," "Hank Williams, You Wrote My Life," "Till I'm Too Old To Die young," "Americana," "It's A Cheatin' Situation," "Just Good Ol' Boys," "Barstool Mountain," "I Cheated Me Right Out of You," "I Just Started Hatin' Cheatin' Songs Today," "Rodeo Romeo," "You Haven't Heard the Last of Me," "Holding The Bag" and dozens of other chart-toppers. Some of his noteworthy accomplishments are: 10 No. 1 Hits, 40 Top 10s, 66 charted songs, five gold albums, ACM Song of The Year, ACM most Promising Male Vocalist of the Year, and ACM and CMA Duet of the Year with Joe Stampley recording a tongue in cheek novelty single: "Just Good Ol' Boys".

Beer, wine, soda and concessions will be available!
Tickets:
$30(in advance) $35(at the door)
All Seating is General Admission