The Diamonds Jukebox Broadway
Saturday March 23 @ 7PM.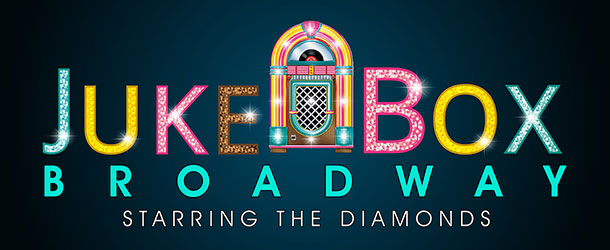 Jukebox Broadway is a high-energy multimedia production starring The Diamonds. It features costume changes, custom video footage, choreography and special lighting effects. Along with several of The Diamonds' hits, the show includes over 50 songs from many of Broadway's most popular Jukebox Musicals like; Jersey Boys, Motown - the Musical, Beatlemania, Grease, Buddy - The Buddy Holly Story, Beautiful - The Carol King Musical, Footloose, Movin' Out (the music of Billy Joel), Good Vibrations (the songs of the Beach Boys), Smokey Joe's Cafe (the music of Lieber and Stoller), All Shook Up (the songs of Elvis Presley), and Come Fly Away (the songs of Frank Sinatra). It's a musical revue like no other - it's Jukebox Broadway!
Tickets:
$22(in advance) $25(at the door)
Students (18 & Under) Tickets:
$13(in advance) $15(at the door)
All Seating is General Admission