The Jersey Girls
Saturday September 17, 2022 at 7:00 PM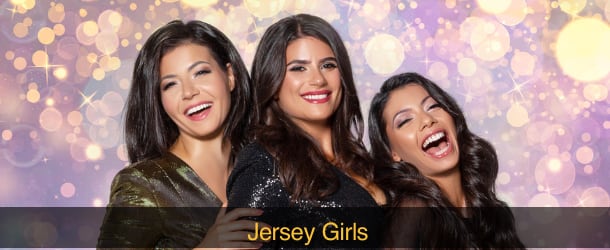 "Pure class and talent"
"Three lovely ladies... three unique voices... three distinct singing styles come together as one! Often described as "pure class and talent", there's no surprise that the Jersey Girls are Midwest's most popular and loved girl group.
This national touring act has performed at State fairs and festivals in over 30 states and was featured at the Paris Hotel in Las Vegas, as well as on multiple TV shows and programs throughout the country.
Whether they sing your favorite Oldies-but-Goldies or the music of today the Jersey Girls will make your heart sing along. Once they step on the stage they easily become the heart of every celebration and gathering. One thing is for sure - you won't be able sit still for too long!
If you love beautiful vocal arrangements, three part harmonies, eye-catching costumes and energy packed performances - this show is a MUST-SEE for you!
Tickets:
$22(in advance) $25(at the door)
Students (18 & Under) Tickets:
$13(in advance) $15(at the door)
All Seating is General Admission