The Gambler Returns - The Ultimate Kenny Rogers Tribute Show
Saturday June 17, 2023 at 2:00 PM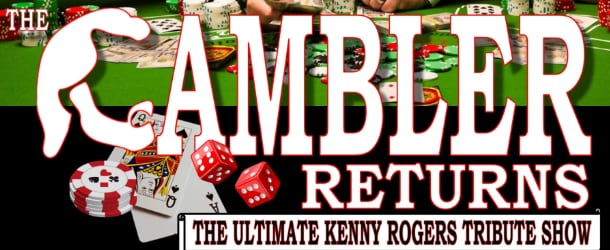 Honoring the legacy of Kenny Rogers
Award-winning country artist Alan Turner recreates memorable magic in the Ultimate Kenny Rogers Tribute Show, The Gambler Returns. This full band stage production will take you on a musical journey through the career of American icon Kenny Rogers, who sold more than 120 million albums worldwide and racked up 24 number-one hits, including "The Gambler," "Lady," "Islands In The Stream," "Lucille," "She Believes In Me" and so many more. Kenny's command of the stage, heartfelt performances, gift for storytelling and distinctive voice are all on full display in this nostalgic concert honoring the legacy of his live performances.
Tickets:
$22(in advance) $25(at the door)
Students (18 & Under) Tickets:
$13(in advance) $15(at the door)
All Seating is General Admission
AUDITIONS for Willy Wonka Jr!
Thursday June 29 at 10:00 AM and 1:00 PM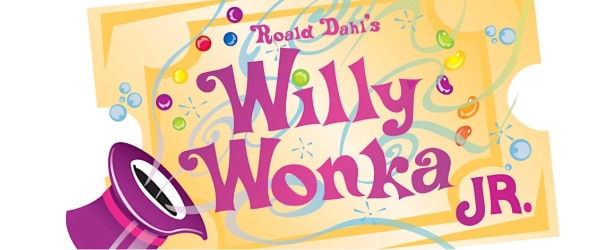 Willy Wonka Jr. AUDITIONS!
Shows Saturday Aug 5 at 7pm and Sunday Aug 6 at 2pm
The delicious adventures of Willy Wonka's chocolate factory light up the stage in this captivating adaptation of Roald Dahl's fantastical tale. Featuring the enchanting songs from the 1971 film, in addition to a host of fun new songs, Roald Dahl's Willy Wonka JR. is a scrumdidilyumptious musical guaranteed to delight everyone's sweet tooth. Now in the updated Binder format!

Roald Dahl's Willy Wonka JR. follows enigmatic candy manufacturer Willy Wonka as he stages a contest by hiding golden tickets in five of his scrumptious candy bars. Whomever comes up with these tickets will win a free tour of the Wonka factory, as well as a lifetime supply of candy. Four of the five winning children are insufferable brats, but the fifth is a likeable young lad named Charlie Bucket, who takes the tour in the company of his equally amiable grandfather. The children must learn to follow Mr. Wonka's rules in the factory ? or suffer the consequences.
Tickets:
$12(in advance) $15(at the door)
Students (18 & Under) Tickets:
$8(in advance) $10(at the door)
All Seating is General Admission