Walkin' the Line - Featuring Bennie Wheels
Saturday April 20 @ 7PM.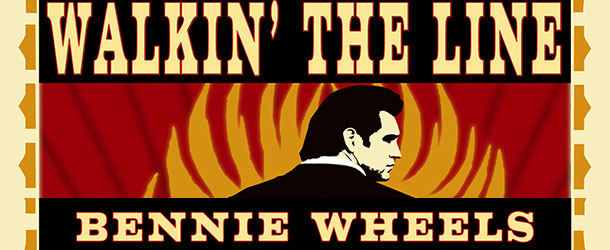 Bennie Wheels & "WALKIN' THE LINE" , The Ultimate Tribute to Johnny Cash, June Carter and The Tennessee Three, is the Nation's #1 and most authentic representation of The Man In Black in his "Folsom Prison" era prime! Seeing is believing, and when you go "Walkin' The Line" with Bennie Wheels, there's no doubt that Johnny Cash's spirit lives on!
Tickets:
$22(in advance) $25(at the door)
Students (18 & Under) Tickets:
$13(in advance) $15(at the door)
All Seating is General Admission
Headeast 50th Anniversary Tour
With opening Act The Lexi Parr Duo
Saturday, April 27 @ 7PM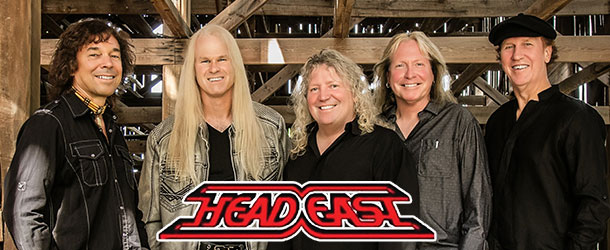 The legendary classic rock band Head East has long set the standard for authentic, full-vocal, goodtime rock harmonies that few bands can equal. Their high-energy shows are filled with superb vocals, flashy guitar work and memorable keyboard melodies that continue to rock audiences of all ages. Their signature song, "THERE'S NEVER BEEN ANY REASON (Save My Life)" has long-been considered by many radio stations across the country as "The Rock & Roll National Anthem." For more than four decades the band has brought classic rock to countless audiences all across North America. According to founding member and keyboardist Roger Boyd, Head East will continue to bring their brand of dance and shout, good-time rock and roll to audiences of all ages for many years to come. "As long as I can lift my synthesizer over my head and the audience goes wild, we'll keep rockin' on!"
The Lexi Parr Duo features bluesy vocals ala Janis Joplin, with a little folk mixed in and good old fashioned Classic rock n roll for good measure. With her rich, sultry voice, and phenomenal partner guitarist Michael Hackett, Lexi commands the stage and can easily also provide a backdrop for National Touring Artists in all genres. With exposure in Nashville, The Voice, MTV and the largest stages in the Midwest fairs, festivals, PAC's and Casinos, Lexi Parr's Iowa homegrown corn belt brand of soul and powerful music is quickly surging into the National Spotlight!
Tickets:
$30(in advance) $35(at the door)
All Seating is General Admission