Walkin' the Line - Featuring Bennie Wheels
Saturday April 20 @ 7PM.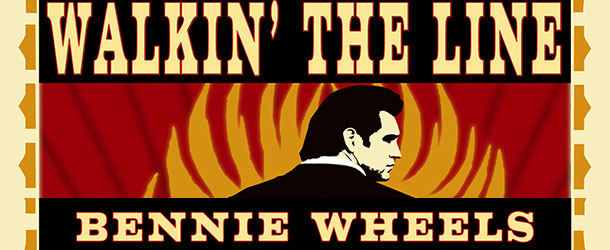 Bennie Wheels & "WALKIN' THE LINE" , The Ultimate Tribute to Johnny Cash, June Carter and The Tennessee Three, is the Nation's #1 and most authentic representation of The Man In Black in his "Folsom Prison" era prime! Seeing is believing, and when you go "Walkin' The Line" with Bennie Wheels, there's no doubt that Johnny Cash's spirit lives on!
Tickets:
$22(in advance) $25(at the door)
Students (18 & Under) Tickets:
$13(in advance) $15(at the door)
All Seating is General Admission