The Ohnward Fine Arts Center
"Bringing the arts to everyone"
The Ohnward Fine Arts Center is a volunteer based, nonprofit organization that exists to offer quality and varied entertainment, provide lifelong learning opportunities, and foster creative expression throughout the community in a fiscally responsible manner.
Cancelling events that are likely to draw crowds is an example of social distancing. Social distancing is deliberately increasing the physical space between people to avoid spreading illness. Staying at least six feet away from other people lessens your chances of catching COVID-19.
The Ohnward Fine Arts Center is committed to the safety of our patrons, resident partners, artists, volunteers and staff. It is of the highest priority. We have cancelled the April 25 show, Helen Russell and Company and have rescheduled them for 2022. Because of this show and other cancelations that have taken place at the Ohnward Fine Arts Center we are asking for any donations at this time. We are a 501 C3 and all donations are tax deductible. Donations can be made here a PayPal.Me/OhnwardFineArts.
Our Next Event: Tribute to the Legends Featuring Denny and the D.C. Drifters
Saturday, April 24, 2021 at 7:00 PM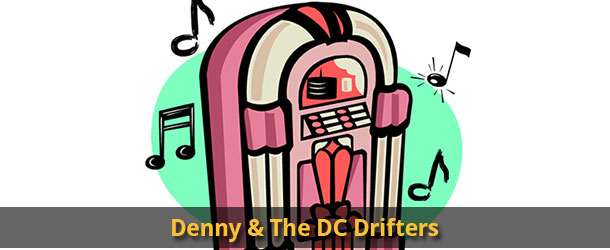 Tribute to the Legends
Denny & The DC Drifters are recognized as one of the top show groups in the musical entertainment business. The band had a hit number one record with "I Know" and "Louisiana Blues". This show will feature the music of the great girl groups of the 50's and 60's, Frankie Valli Buddy Holly, Ritchie Valenz, J.P. Richardson, Jr., otherwise known as the Big Bopper, and many, many more! Denny and the DC Drifters have entertained large audiences throughout the country, and continue to play the music you want to hear!
Tickets:
$22(in advance) $25(at the door)
Students (18 & Under) Tickets:
$13(in advance) $15(at the door)
All Seating is General Admission
Our Location
The Ohnward Fine Arts Center is located at 1215 East Platt Street in Maquoketa, Iowa on Highway 64 (right across the road from the Jackson County Fairgrounds). Stop in and see our beautiful facility!
Click Here to go to the Maquoketa Chamber of Commerce to find out more information about Maquoketa and all we have to offer.
Review Us!
We would love to hear about your experience at the Ohnward Fine Arts Center. Click the image below and leave us a review!